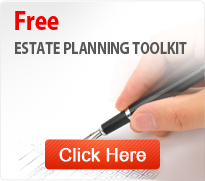 The concept of using a life insurance policy with cash values as collateral security for a loan is not new. However, in recent years, this concept has evolved from future leverage (often at retirement) to one in which large sums of money are deposited into a life insurance contract and then immediately accessed by way of a loan.

What is it?
In its basic form, immediate leverage of a life insurance policy means an individual or corporation purchases an exempt life insurance policy and deposits money into the policy in excess of what is needed to fund the insurance and policy charges (The deposits usually equal the maximum permitted under the Income Tax Act). This has the effect of creating significant cash and/or account values. The policy is then immediately used as security for a loan. These loans may be in the form of a collateral loan from a bank, a collateral loan from the insurer, or a policy loan from the insurer.

The borrowed funds are used to invest in a business or property that produces income. It is assumed that the policy owner can claim a tax deduction for the loan interest (and if it is a collateral loan structure) a deduction for a portion of the insurance premiums.

If the insured dies while the loan is outstanding, the insurance proceeds repay the outstanding loan balance and any excess amount is paid tax-free to the beneficiary named under the policy.

The purpose of the structure is usually two-fold. First, it fulfills the need or desire for an estate benefit (i.e. life insurance). Secondly, it reduces the cash outflow needed to purchase this benefit. This is accomplished through a combination of tax-free growth in the policy, loan advances and tax savings from deductions.

Who is it for?
Life insurance with immediate leverage is for individuals or corporations who:

need permanent life insurance protection
want to accumulate wealth in a corporation or through investments
are subject to high rates of tax
have significant amounts of taxable income

Our team of experts across Canada has concluded leveraged insurance transactions valued in excess of $2 Billion.

Please contact us today for your no-obligation consultation. We look forward to helping you and your family.



"When life happened to MY other plans a few years ago, I was without life insurance or income protection. Then it dawned on me - who'd pay our bills if something happened that kept me from working? We ... "

Read moreErin DavisNational Broadcaster & Media Personality


"Mark has been helping me with Life Insurance and Critical Illness for over 10 years. Like most people, I find it difficult to deal with these issues and take care of them properly to make sure that my... "
Read more
Dr. L Steiner
Psy.D., Clin. Psych
"My legal practice is restricted to insurance matters, and Mark Halpern is my personal insurance expert. When someone asks me where to go to get CI or life insurance, I only provide them with one name:... "
Read more
Jill E. McCutcheon
Partner
Borden Ladner Gervais LLP